Bespoke design service and technical support available
The Evoke aluminium fascia and soffit range delivers stunning visual impact and value for money with its 50 year functional life expectancy. The range incorporates a number of different aesthetic options, with jointing either by H-Section Joint Trims or bespoke shadow gap and mechanical fixing and mechanical bonding.

Our standard Fascia and Soffit systems are manufactured from 4mm thick aluminium composite material. These products are suitable for use up to a maximum height of 18m. For installations carried out above 18 metres in height, and for non-standard colour requirements, our solid sheet aluminium products are available.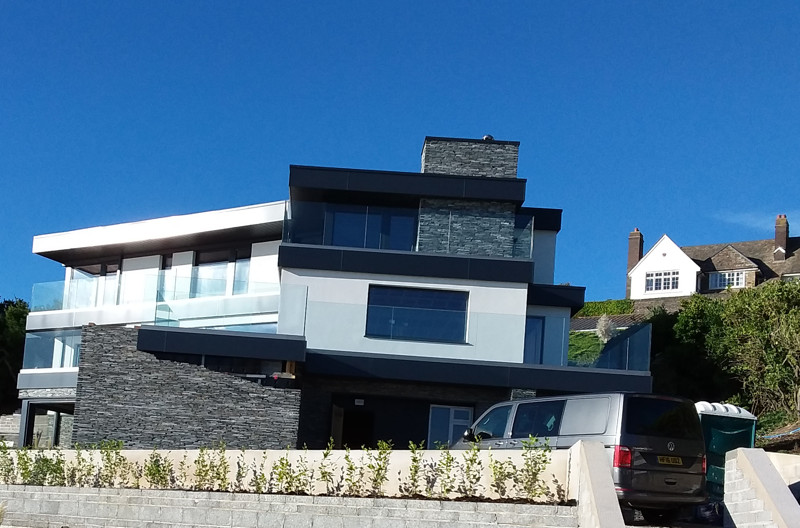 Evoke Fascia
Strong, rigid and load bearing aluminium Fascia panels. Can be fixed to roof truss ends, eliminating expensive timber backers.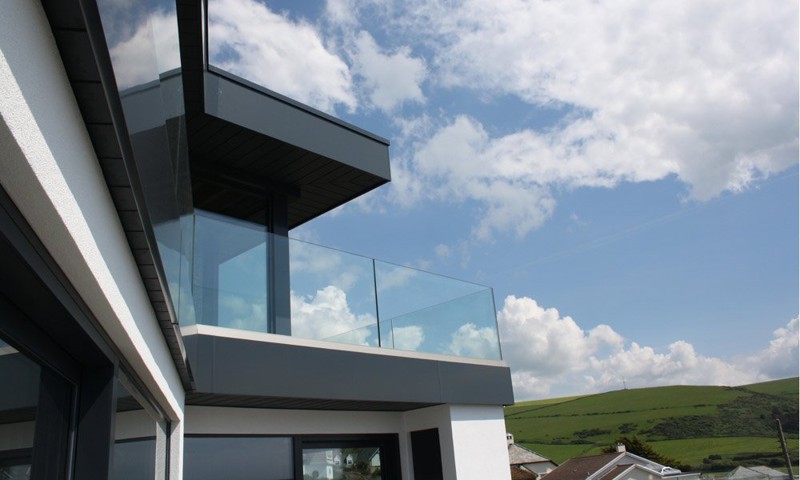 Evoke Soffit
Vented and Unvented Soffit available in 6 standard soffit widths from 100 - 740mm. Non-standard soffit widths available to order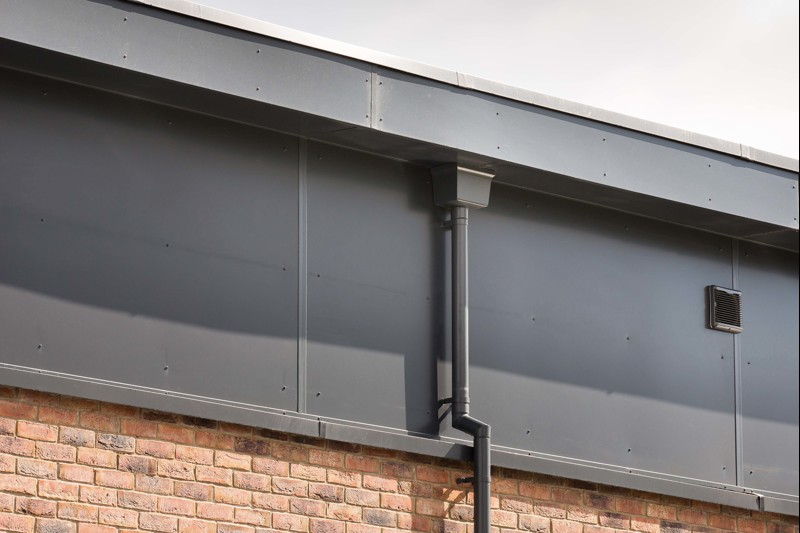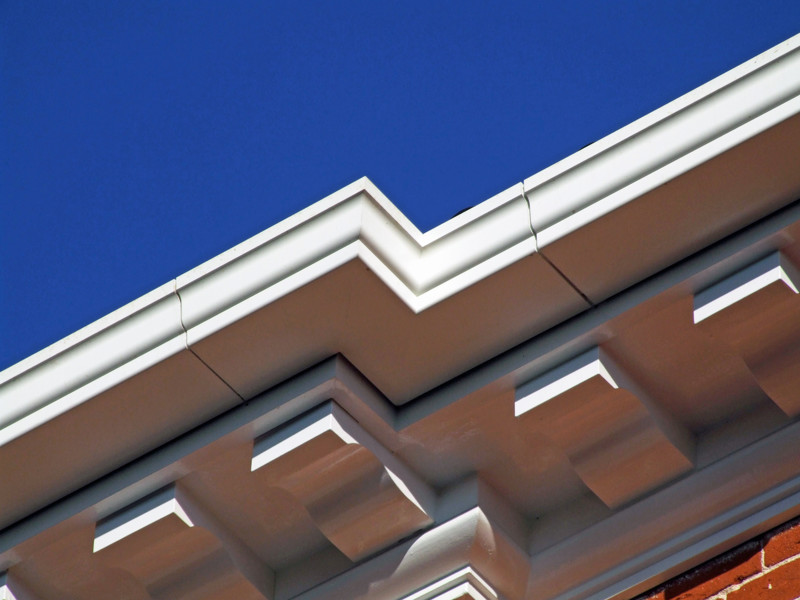 No need for specialist trade to install
Can be cut, drilled and bent (formed) using standard carpentry skills and tools
Bespoke design service and technical support available
50 year functional life expectancy with minimal maintenance