Developed for use on historical buildings or those in conservation areas where environmental issues are key, our wide range of sustainable and recyclable aluminium products offer an aesthetic solution for any style of property.
Our Heritage Black aluminium gutters and downpipes are a perfect replacement for cast-iron, light and easy to install, with a functional life expectancy of 50 years with minimal maintenance. Our Evoke Fascia and Soffit range compliment our rainwater products perfectly, installing as easy as PVC, and eliminating the need for expensive backing board, constant maintenance and product replacement.
Our innovative solutions for the historical and conservation market sector can be found below.
We offer technical advice and support from initial design to installation, to discuss your project call 01234 321996 or email projects@marleyalutec.co.uk 
Sharpham House
Located in the centre of a 550-acre estate, Sharpham House is a grade one listed Georgian villa surrounded by natural beauty. Owned by educational charity The Sharpham Trust, it is a popular location for mindfulness retreats, weddings, training courses and other events – welcoming thousands of visitors every year.
Read more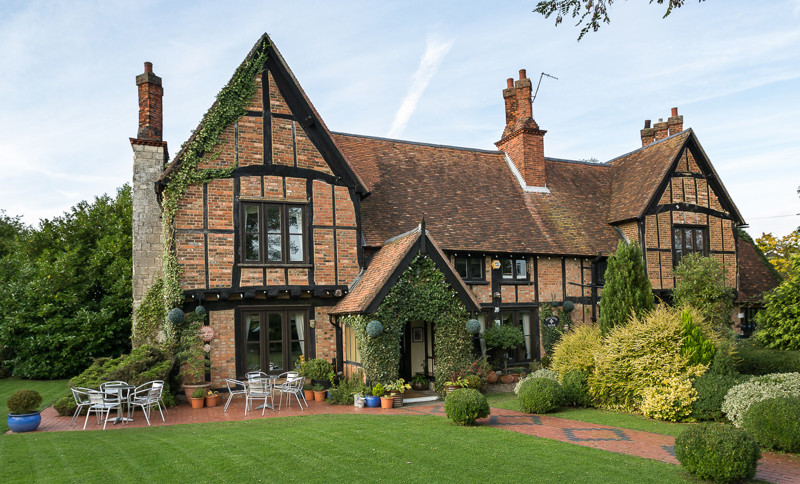 Moreteyne Manor Tudor House
Designed as the ultimate rainwater solution for heritage and period style properties, the aluminium Tudor downpipe system features the uniquely textured Heritage Black finish, achieved using polyester powder coated paint.
With use of the Tudor downpipe system, Moreteyne Manor offers the traditional look of cast iron rainwater systems, but with the modern performance characteristics expected from 21st-century homes.
Read more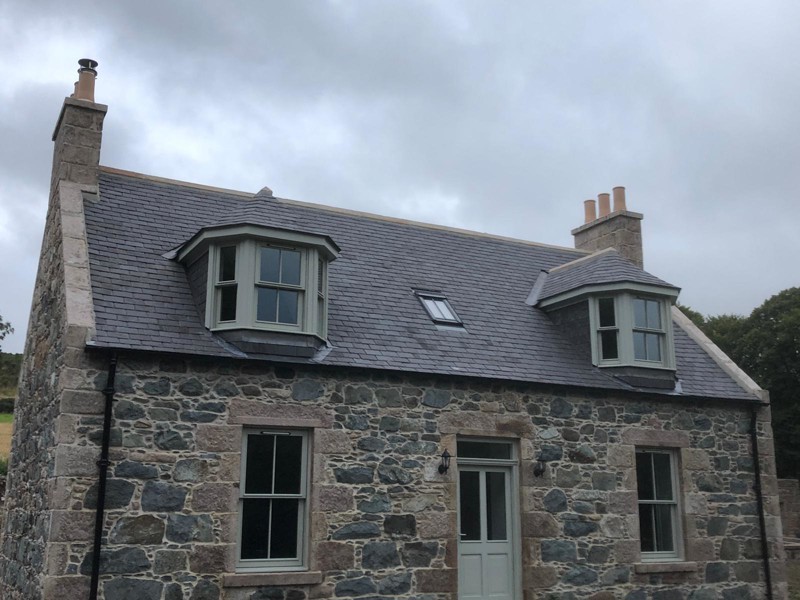 Private heritage property in Insch, Scotland
Located in Insch in the Scottish countryside, this owner's 200 year-old home is a traditional farmhouse that had been left derelict prior to them purchasing the property.

In desperate need of an exterior renovation, including the refurbishment of its old cast iron guttering, rainwater drainage and eaves, the property owner specified and installed products from our aluminium range of guttering and drainage systems.
Read more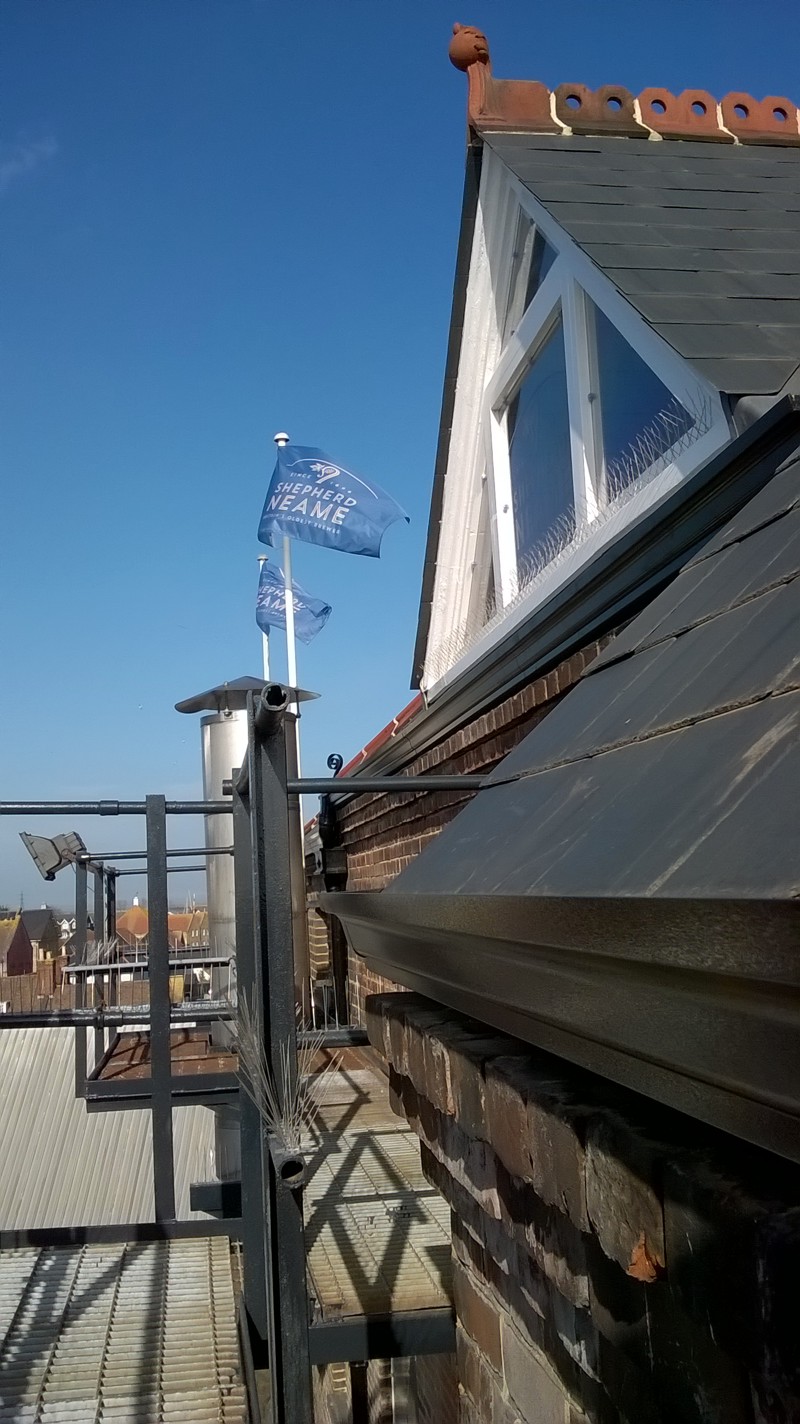 Faversham Brewery, The oldest working brewery in the UK
Faversham Brewery had recently undertaken a restoration project to restore their Brew House and enhance the key architectural features that had been lost, including the original cast iron gutters. The updated Faversham Brewery's rainwater system replicates the original Victorian aesthetic, whilst enjoying all the benefits of marine-grade aluminium.
Read more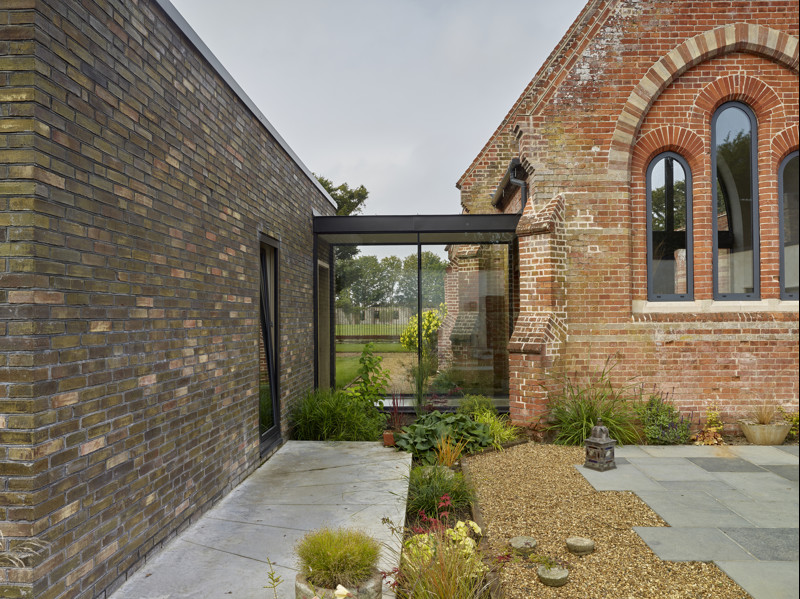 Thursford Castle
Derelict since the 1930s, the 180-year-old chapel is now the focal point of the Great Snoring-based development, with the ruined walls forming the entrance courtyard to a single storey, contemporary-designed home. To achieve a similar colour aesthetic, the colours chosen for the products were the same throughout.

After comparing Marley Alutec's products with a zinc-capped guttering system, our products were specified in a 7021 Granite Grey finish throughout, in order to achieve a similar aesthetic, yet offering superior durability.
Read more
We offer technical advice and support from initial design to installation, to discuss your project call 01234 321996 or email projects@marleyalutec.co.uk 
Contact Us
fields marked with * are mandatory
If you require any project assistance, please complete the form below and a member of our team will be in touch
Request an estimate
List and send your requirements to us by selecting your products and quantities, clicking 'Add to list', then clicking 'Request an Estimate' when the list is complete.
For other ways of requesting an estimate click here